About

---
QTRAQ empowers businesses and professionals to digitalise and efficiently manage multiple queues at their premises as well as share Live Queue updates with their users in real-time. It creates a win-win situation, enabling both parties to effectively manage their appointment visits, as well as time and resources at their disposal. It is currently enabled for Doctors and Patients and is planned to be scaled-up to multiple businesses and professionals.

---
Empowering Doctors
With QTRAQ-QRM, now say no to erratic schedule management, low visibility appointments, messy patient registers, crowded and noisy waiting areas at clinics, frustrated patients due long waiting time, hassled front desk and communication challenges.
With host of features at their fingertips, data analytics, bulk communication facility, forecasted estimated time of queue completion, etc both doctors and front desk can now manage their time and resources more effectively. Improve patient's clinic visit experience by providing them with real time updates and last mile information access.
Click on the features below to know more
Download the QRM App Now


---
Empowering Patients
As a patient, has it ever happened to you that your 10:30 am appointment with the doctor started only at 11:30 am and you were left feeling - "If only I knew !!".
How would you feel if you get a system which informs you about doctors arrival at the clinic and provides you with LIVE updates of the queue movement at your fingertips. This way you can make an informed decision and efficiently plan and time your visit to the clinic. QTRAQ does exactly that and much more !
Click on the features below to know more
Get in Touch
---
Let us know if you have any questions, concerns or requests regarding our product.
We'll be happy to help in any way we can!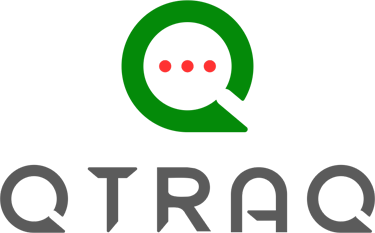 Mail us at: qtraq@ibeej.com or
Send us a message
Call Us On
+91 90820 49063